>> Startpage > News
ARCHIVE
Werbung / Zeitungsannoncen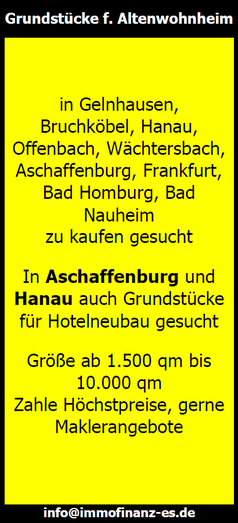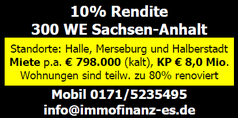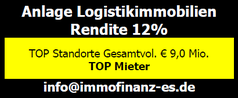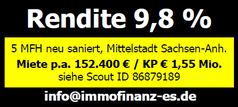 Welcome and thank you for visiting our website.
You will be given an impression of our work on the following pages. We have the experience of 30 years in purchase and sale of commercial property. The legal status of every property is inspected by the well-known attorney Mr Karl-Ludwig Schneider and master of science in management Mr Nico Schneider before it is offered for sale. The law firm Schneider is specialized in the executions of international transactions with global investors.

On behalf of our foreign investors as well as for our own range of properties, we are searching for self-service markets, home improvement stores, retail and self-service warehouses, housing estates of 200 accommodation units and more, fast food restaurants as well as hotel grounds. We would gladly welcome your offer. Of course, it will be treated strictly confidential and with discretion.

Thank you for your interest.